Story
Kelly's intern story
I wanted to be an intern for Baca to have hands-on experience of the work that Baca does. The Activities Internship especially appealed to me because it involved getting to know the young people and helping to bring their interests to life. Organising activities for the young people was a fulfilling experience, allowing them to explore their interests and build essential life skills.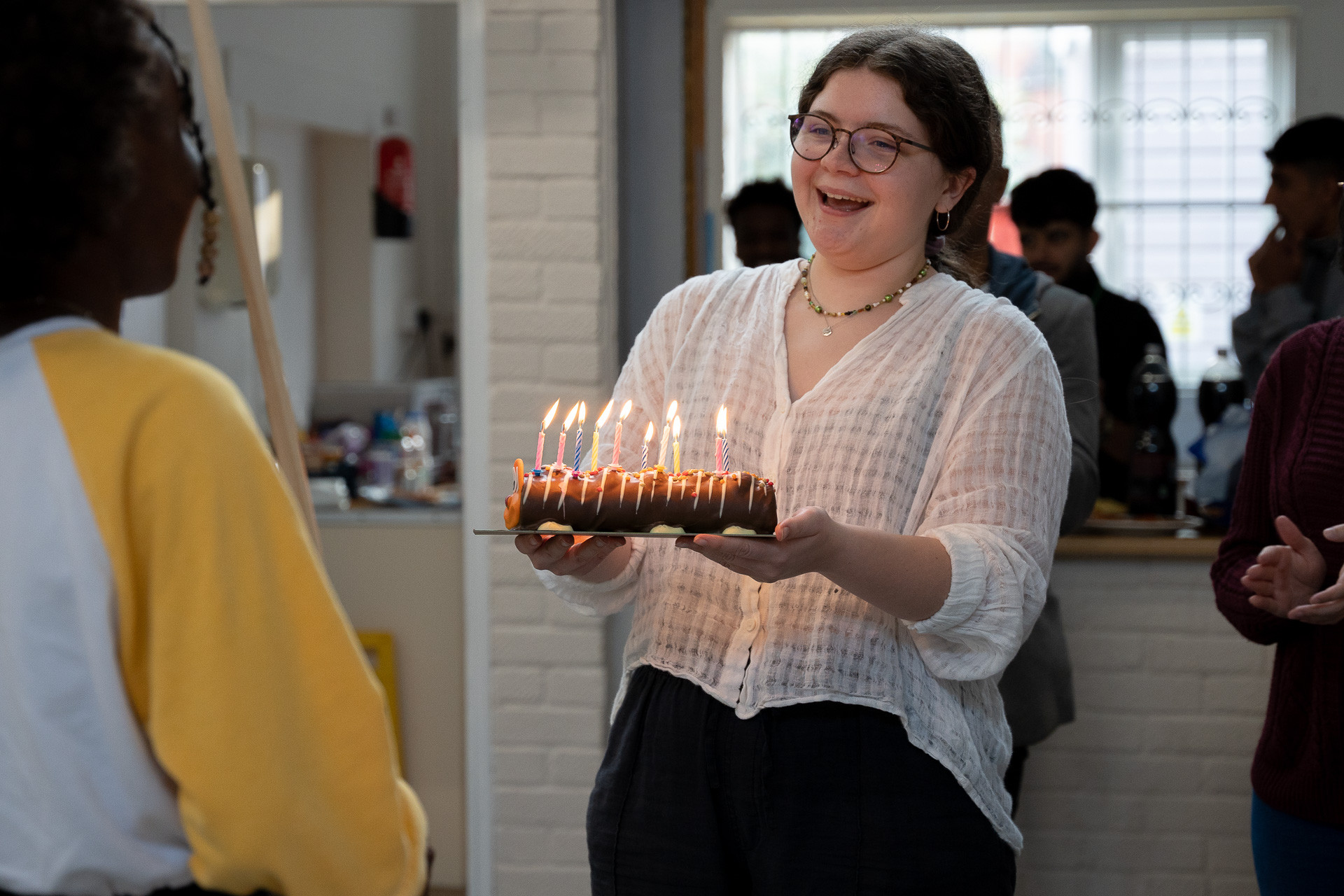 Trips and activities were opportunities for the young people to come together as a community, which helped with their engagement in Baca. Trips are often moments that can take a young person away from the stresses, anxieties and worries of their everyday lives. When I organised a trip to Laser Quest, one young person told me that 'this is the first time I've ever felt the same feeling of when I'm with my family.' It is truly heart-warming to be able to bring that much happiness to someone's life.
I learned so much during my time as an intern at Baca from teamwork, communication, and community engagement. The internship has helped me to develop many skills and expand my knowledge of the charity sector. The skills I have learnt from my time at Baca are relevant and transferable to many roles and will be a huge benefit to me when I am looking at future careers.
The team at Baca were incredibly welcoming, even when they worked in a different department or building. Everyone on the team was genuine and caring, passionate about their jobs, and the child refugees. I felt that working at Baca was more than just a job and I looked forward to coming in each day knowing that I would be part of such a wonderful team. The management and support at Baca are brilliant. I always felt that any issues I raised were listened to, along with any suggestions or ideas I had. I feel more confident in myself in the workplace now.
My time at Baca has been a huge inspiration, and I now know that I want a career working for a charity that makes a difference.
Overall, my time at Baca has been transformative, both personally and professionally. The huge impact it has had on the lives of child refugees has encouraged me to pursue a career focused on making a difference. Baca's caring and supportive environment will forever shape my expectations for future workplaces and inspire me to continue helping those in need.
Special thanks to Kelly for helping us provide opportunities for our young people to heal and thrive.
Find out more about fundraising and who we are.