Story
All Together We Are Stronger
The challenging journeys of children who have been forced to leave their home countries in search of safety are often long and filled with fear and uncertainty. In the UK, these children have to process the trauma, loss and grief they have experienced whilst also coping with the asylum process, adjusting to a new culture, language, and educational system.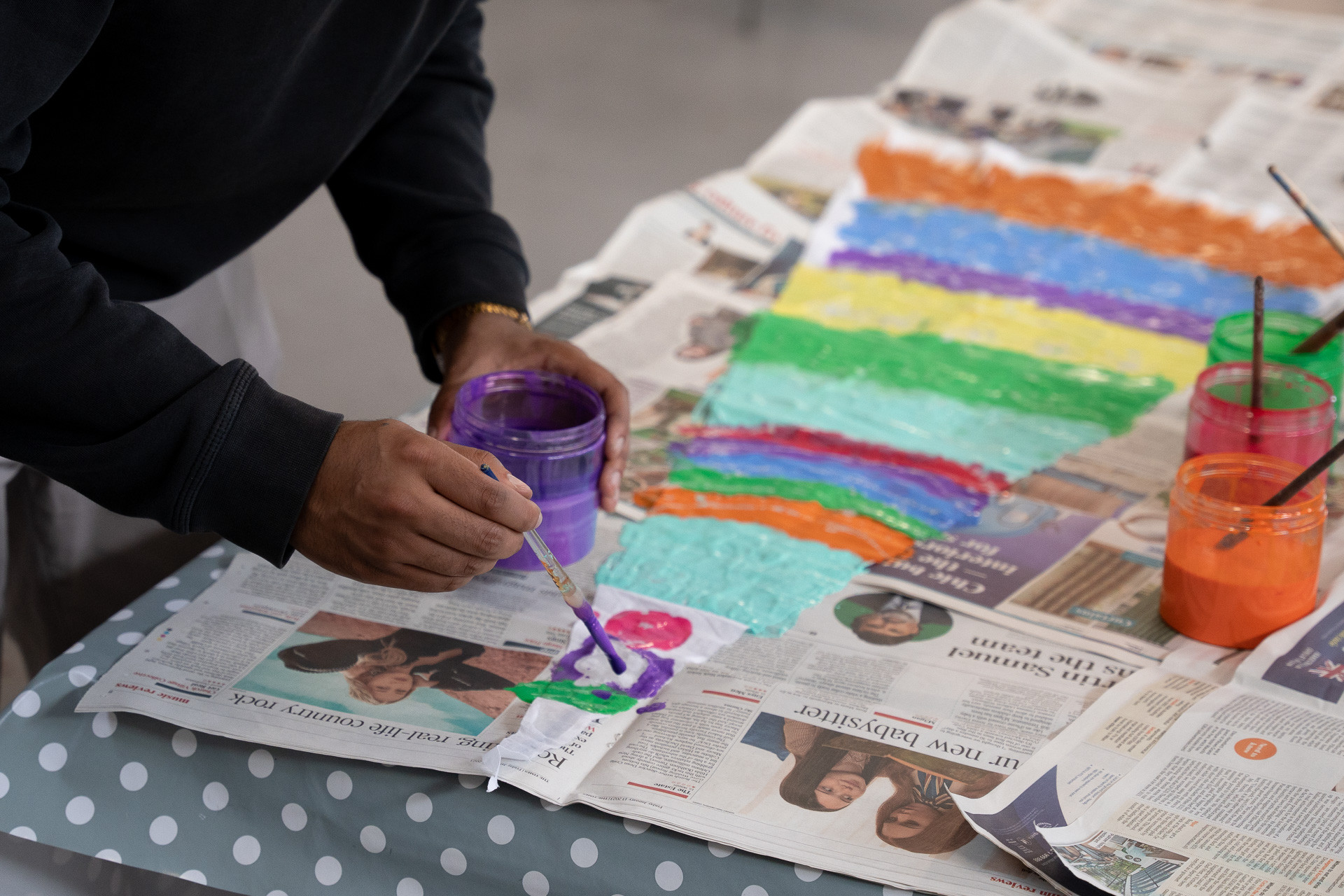 For these young refugees living in the UK, it's important to find ways to connect with their roots and build a sense of hope for the future to come to terms with their experiences and to build hope for the future. One way Baca does this is through art, which not only helps them reconnect with their home countries but also brings people together, helps them learn from each other, and builds strong friendships.
Clare, an art therapist at Baca, was commissioned by Culture Leicestershire to curate an exhibition for a local Community Spotlight Case. She worked closely with young people at Baca to celebrate the power of food, community, tradition, culture, and belonging. The idea for this project is inspired by the diverse countries and cultures that make up our community. Sharing meals in many of these cultures is more than just about food; it's a way of life bringing people together to share in each other's lives and create strong bonds.
At the heart of this project is injera, a traditional Ethiopian pancake-like food. Injera is unique because it's big enough to cover a whole table and food is shared directly from it, symbolising unity and togetherness. Each piece of this project is a testament to the cultures, passion and pride that have gone into it.
The exhibition's centrepiece is a large tablecloth inspired by injera, personalised by the young people at Baca. They decorated individual segments, adding colours, symbols and words which are important to them, reflecting the spirit of sharing food and celebrations in their cultures. They used traditional techniques like painting, batik, sewing and beading to create this beautiful piece that symbolises shared experiences and the importance of community and culture.
At the start of the project, Yonas, a young person from Eritrea, was excited about the injera idea and wrote 'All Together' on his piece. Abdo, a young person from Sudan, shared his thoughts, saying,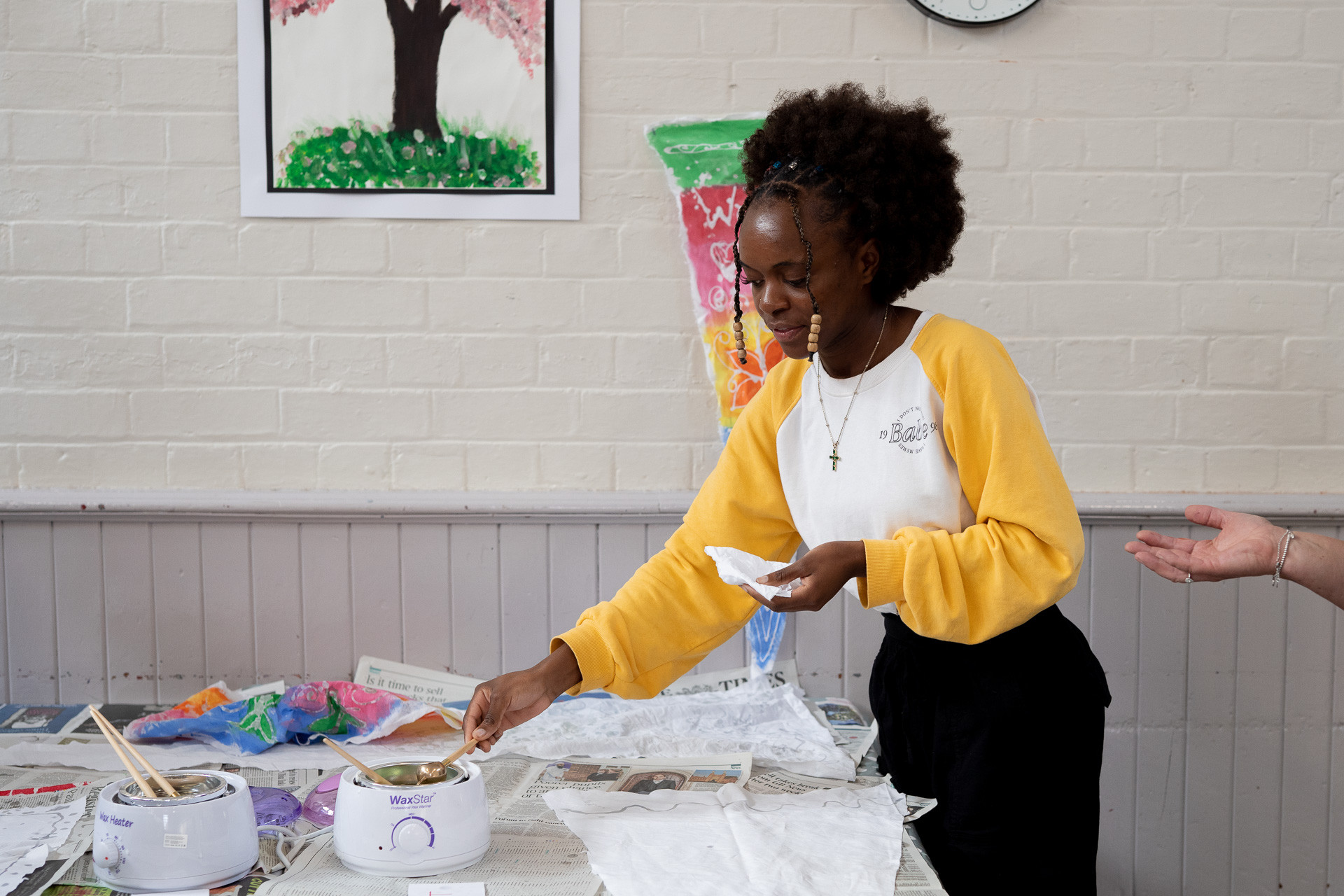 We love to eat together and meet together because together we are stronger, alone we are weak.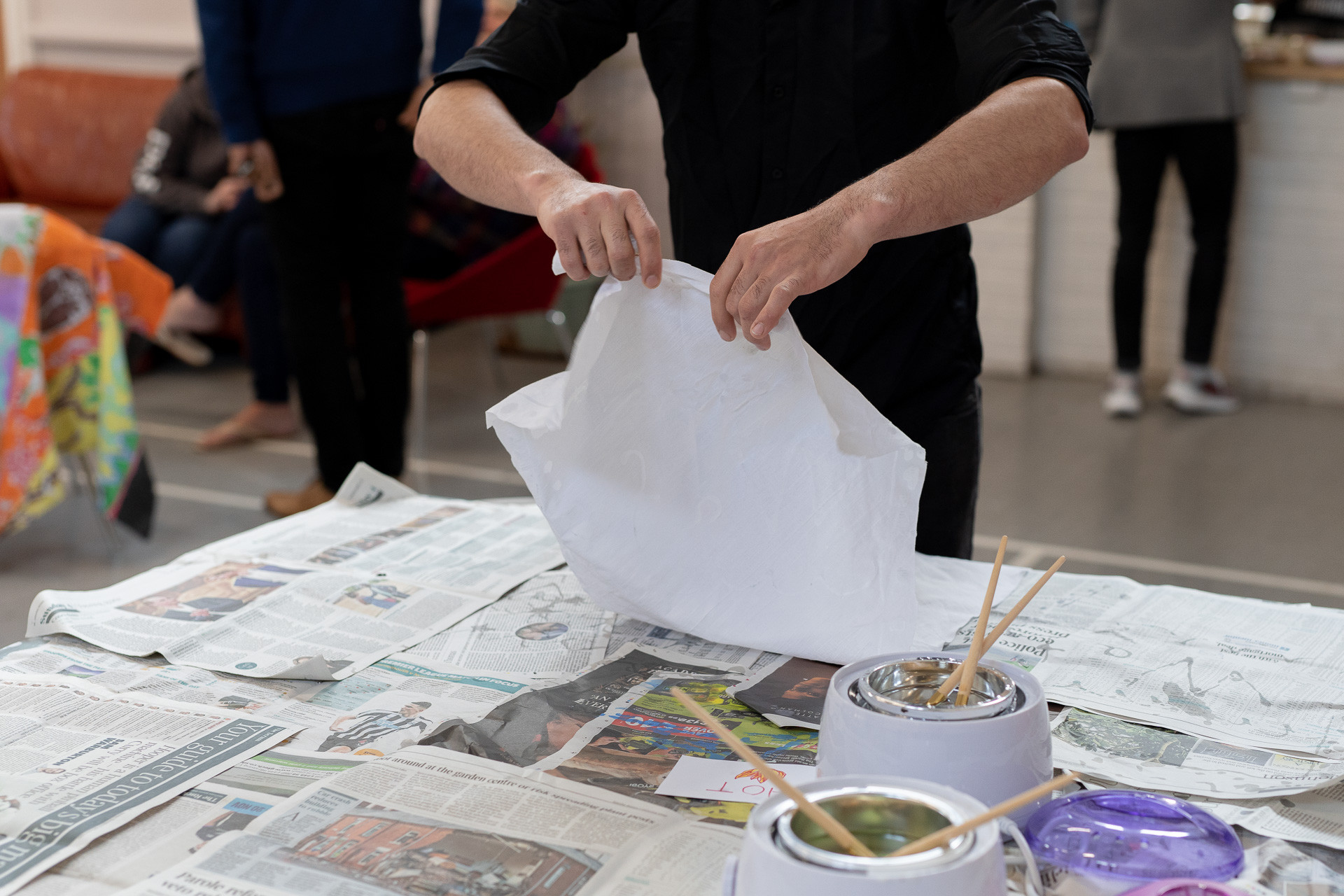 Throughout the project, the young people embraced it with enthusiasm. They took photos and videos of their work, and their interpretations of injera became a part of the project's video. As the project came to a close, Taye, an Ethiopian young person, helped Clare create a video, selecting music that reflected togetherness.
Art projects, sharing meals, eating injera together, and being a part of the Baca family are some of the ways these young people come together after facing adversity. If you can, please support our work so that we can continue making a meaningful impact in their lives.
You can visit this incredible project from November 2023 to February 2024. To experience All Together We Are Stronger, to witness the creativity and identities of these incredible young people and to be a part of their journey towards healing and hope, please visit the exhibition here.