How it works
Living Skills
When they first arrive at Baca, child refugees are accommodated in one of our new arrival houses. These houses are set up to help new arrivals to learn how to look after themselves and their home, and all have a residential support worker to assist them. In the new arrival house, child refugees will learn essential living skills including cooking, cleaning and how to use household appliances.
Days 1-2
Focus: Introduction to the new arrival home.
An initial tour of the house is given, alongside a change of clothes, toiletries and towels. The young person is shown how to use the shower and wash facilities.
After a more detailed introduction to the home, the young person is shown how to use the television and are encouraged to rest either in the shared living space or in the privacy of their own room.
Weeks 1-2
Focus: Support with essential tasks.
The young person is assisted with essential tasks and taught how to care for themselves and their home.
The young person is shown the best places to shop locally for good value toiletries and food. A support worker takes them for their weekly food shopping, encouraging them to plan healthy meals and budget well, using an allocated amount of their weekly allowance for food shopping.
As the new arrival feels more settled and familiar with their new home, they are shown how to use the household appliances correctly and safely. A support worker teaches them how to use each item and continues to supervise them until they are confident in using everything. Young people are taught how to use the washing machine, how to dry their clothes and are encouraged to wash their bedding on a weekly basis.
Young people are also shown how to clean different parts of the house and which products to use.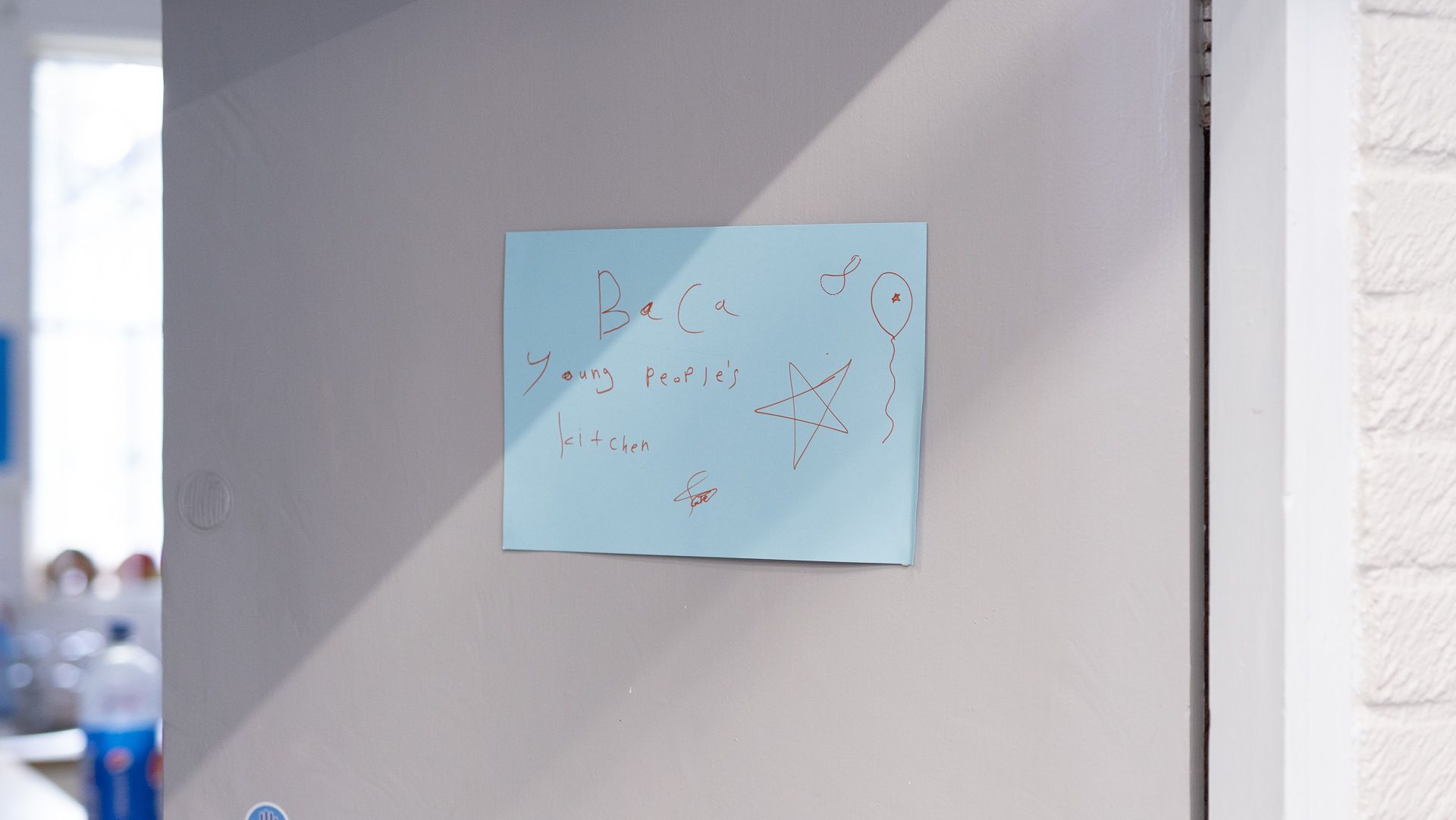 Months 1-4
Focus: Help with budgeting and following cleaning rotas.
The young person is supported to budget for their food shopping. They are also introduced to cleaning routines and are supported in learning how to look after a home.
The young person is encouraged to become more proactive in choosing their food, as they learn where is best to shop in terms of price, quality and any religious or dietary requirements. They are taught the importance of budgeting and how to spread the cost of their food shopping. Initially, this is led by a support worker, but over time they are encouraged to become more self-reliant, moving from having a support worker present and providing minimal support, to completely independent shopping when they have gained enough confidence.
As well as food shopping, support workers assist the young person in how to budget the rest of their weekly allowance, discussing the best ways of making their money last.
After learning how to clean different rooms in their house, new arrivals are added onto the house cleaning rota, where they are supervised in cleaning a different communal area each week, as well as cleaning their own room.
Semi-Independence
Focus: Building confidence budgeting and saving.
When we consider that they are ready, each young person is moved into one of our semi-independent houses. The timescale of this will vary for each individual but is discussed and agreed on with the young person, support worker and social worker.
At this point, the young person is given more responsibility over meeting their own basic needs. Support workers continue to advise and guide young people, but ultimately, they are now responsible for their own cooking, cleaning and personal hygiene.
The young person is encouraged to save £5 from their weekly allowances, so that they can put these savings towards larger purchases they may need or for later in their lives. They are supported in opening a bank or building society account where they can keep their savings.
Baca provide budgeting workshops to help the young people make good choices when shopping. These look at day-to-day needs as opposed to desired items such as phones and branded clothing. Additional workshops cover the costs of independent living, including utility bills and other expenses.
Move to Independence
Focus: Support adjusting to life in their own home.
The young person is assisted in finding a new home and building a life outside of Baca. 
Support workers hold workshops to reinforce learning about utility bills and how to manage small household maintenance tasks.
Where required, a support worker will help the young person to set up their new home. They can help with purchasing good furniture on a budget and how to spread the cost of things. We also help with moving any items the young person already owns into their new home.