How it works
Basic Needs
When they first arrive at Baca, child refugees are given a safe home in one of our new arrival houses. These houses are set up to help new arrivals feel safe and adjust to living in the UK. All have a support worker in-residence who can provide help whenever needed.
Days 1-2
Focus: Providing clothes and a home where child refugees feel safe and can rest.
In the first two days of their arrival, we aim to ensure that child refugees feel safe in their new home.
Each new arrival is provided with a fresh change of clothes, as well as toiletries and towels. They are shown how to use the shower and wash facilities.
As it may have been many days since they have last eaten, the new arrivals are given a basic cooked meal. We ensure that food is Halal and / or in line with any religious or dietary needs.
Weeks 1-2
Focus: Support with essential tasks, how to care for themselves and their home.
It is of vital importance that newly arrived young people are provided with food and clothes and so very early on, a support worker will take them shopping for these essentials. Using an agreed budget from the local authority, the young person is taken to local shops to buy new clothing of their choice. They are also taken to buy food for the week.
Months 1-4
Focus: Learning to cook for themselves.
During the first four months, the young person is taught how to cook with UK ingredients and equipment and source food items that are more familiar to them.
The young person is encouraged to do more of their own cooking. A support worker teaches them some simple recipes to begin with, and as they become more confident cooking workshops are available to provide experience of cooking new and different dishes.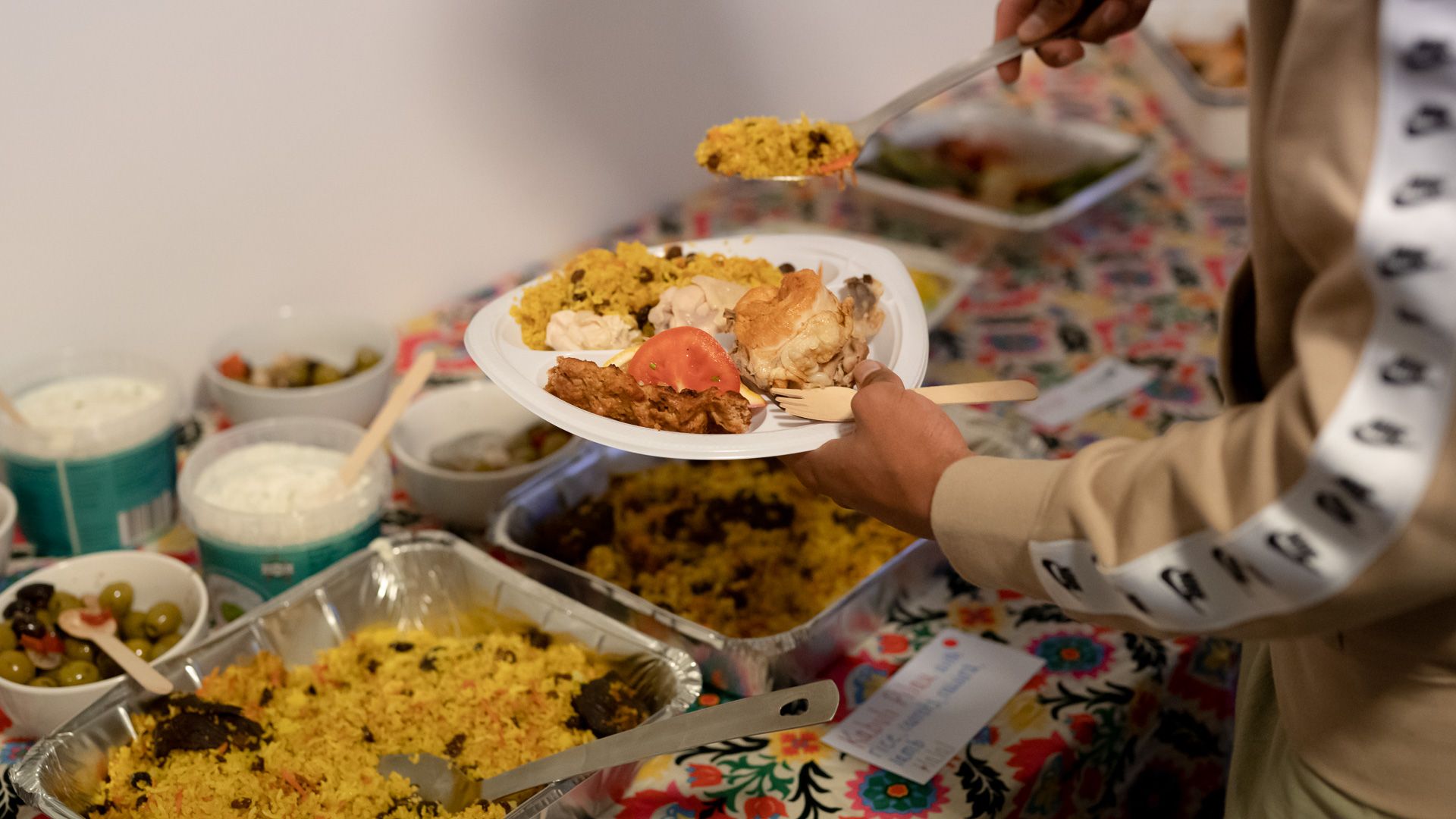 Semi-Independence
Focus: Mastering basic skills and contributing to the community.
Once basic skills have been mastered, we aim to help child refugees to gain volunteering opportunities and work experience so that they can contribute to their community and grow as individuals.
We help child refugees to look for volunteering or work experience opportunities in line with their own interests and hopes. These opportunities will be dependent on the legal status of the child refugee, as only those with leave to remain are allowed to take part in these unless they are part of an educational award.
Move to Independence
Focus: Accustoming to independence.
At this stage, child refugees are assisted in finding a new home and building a life independently of Baca. They are helped to understand the further support that is available to them. 
Baca works with each child refugee at this stage to find appropriate accommodation, which is safe and suitable for their needs.
If their legal status allows, a support worker will help the child refugee in accessing different benefits and will work with them to complete any tenancy forms or apply for housing.
Young people are shown where they can go to access the different types of support that they may need in the future.